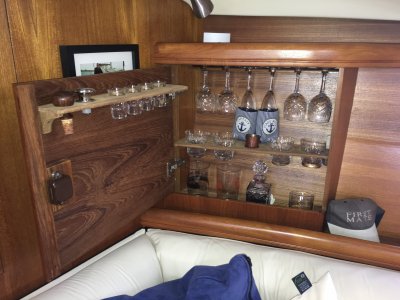 Click for larger view
I know glass is not good on a boat, but booze definately tastes better out of a nice crystal glass!
When we are under-way in rough waters the fact that the glasses cant move very far stops them crashing around. However, I will be putting some felt pads behind the glasses that are hanging up-side down.