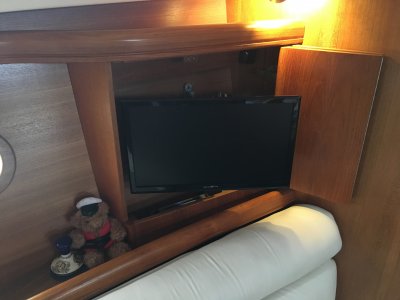 Click for larger view
The TV is mounted on a universal mounting, so it can be pulled out and angled to where-ever you are sitting.
It is possible to see the DVD player mounted just below the TV. However, it is now possible to get a TV with built in DVD player, but I am not sure if there would be enough room to hold it as it would have a deeper profile.